H910N sets the stage for a premium and flavourful creamy chocolate experience
With notes of natural cocoa that give a flavour experience that is chocolatey with hints of red fruits and little to no bitter aftertaste.
Cocoa expert deZaan has utilised a proprietary technology to create a natural powder that is very high in fat. H910N, which is amongst deZaan's premium creations, gives a distinctive and desirable sensory profile that brings a unique flavour to recipes.
The product, presented extrinsically as a medium golden powder, has an evocative aroma with a burst of fruitiness and notes of natural cocoa that has hints of red fruits, as well as little to no bitter aftertaste. With a high-fat content of 32% to 36%, H910N gives food applications that all-important rich and creamy mouthfeel that Asian consumers desire and a lasting chocolate experience.
H910N has been specifically crafted to work across a host of applications where a premium chocolate experience is desired. A free-flowing and finely ground powder, its high-fat content lowers the operational barrier for customers to use it across a variety of applications and makes it highly adaptable to changes in recipe formulation according to desired dosage and cost control.
The ease of H910N in applications has allowed the company to achieve incremental sales volume and revenue for the business, with new penetration into growing categories like ice cream and baked confections. deZaan's expertise in such products allows them to pioneer new technologies and master their craft in premium cocoa products for key food and beverage manufacturers.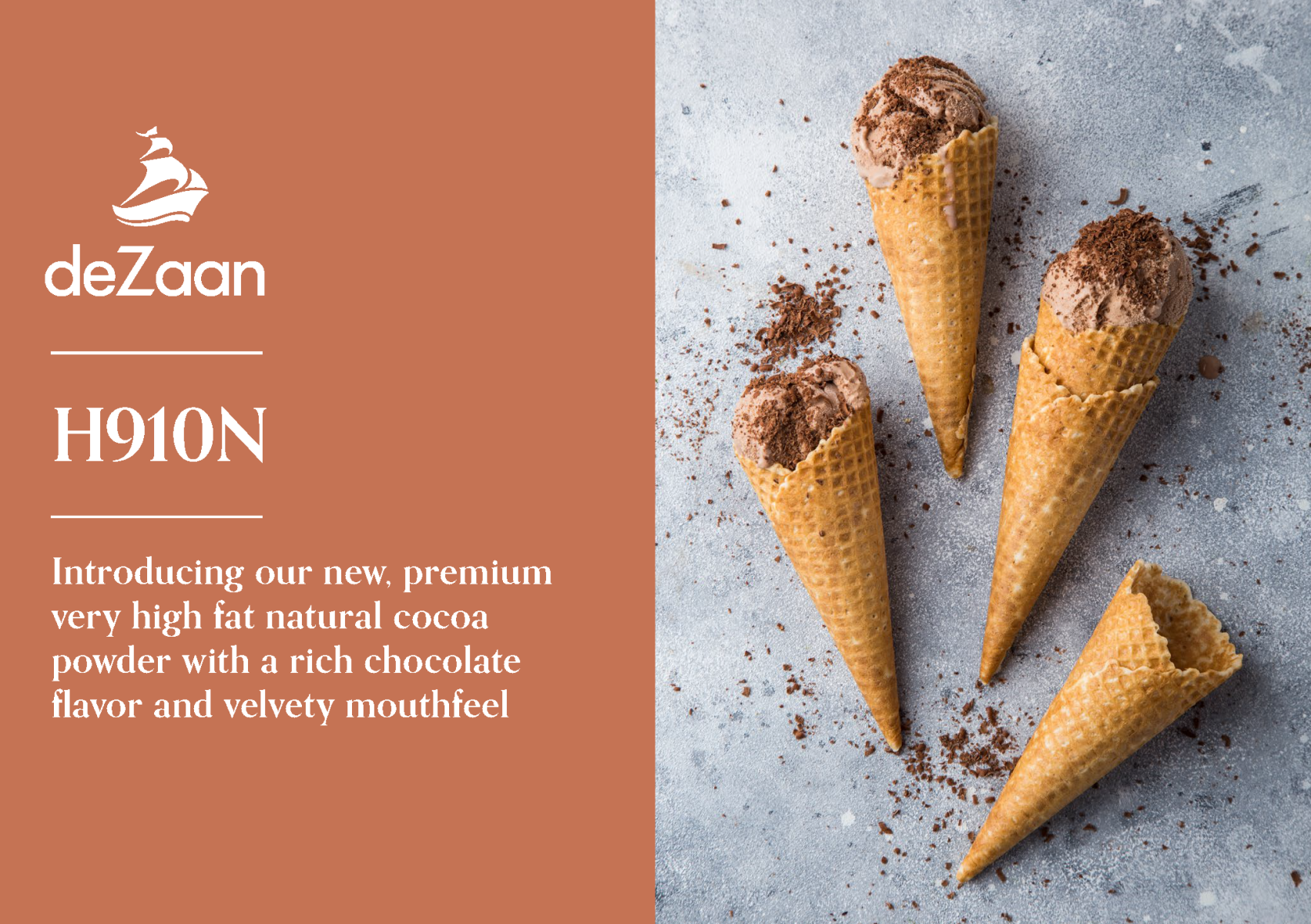 "We have fulfilled our core brand essence of advancing the sensory expectations of cocoa ingredients with the introduction of this product," the company said.
Its capabilities in satisfying the creamy mouthfeel and indulgence sought by many consumers have made the deZaan H910N a success. It has taken home the Designed in Singapore Awards - Agriculture award.
The company said that the product responded to the customers' desire for clean label cocoa applications that do not compromise colours and flavours.
The prestigious awards programme recognises exceptional products that are proudly manufactured and designed in Singapore.
The Made and Designed in Singapore Awards is presented by Singapore Business Review Magazine. To view the full list of winners, click here. If you want to join the 2023 awards programme and be acclaimed for your exceptional products that are proudly manufactured and designed in Singapore, please contact Jane Patiag at [email protected].