AEM Holdings clinches major win at Designed in Singapore Awards
The creation of its CMOS Image Sensor Test Cell comes amidst increasing demand for advanced image sensors.
Electronics company AEM has brought home the Designed in Singapore Awards - Electronics title for the development of its fully integrated Complementary metal-oxide-semiconductor (CMOS) Image Sensor Test Cell in collaboration with UTAC, a Singapore-based semiconductor assembly and test services provider.
The test cell allows semiconductor test and assembly service providers to address forthcoming high-resolution devices and increase its test capability and throughput. This comes amidst the rapidly growing demand for advanced image sensors in applications such as security, automotive safety, autonomous vehicles, and industrial applications.
The CMOS test solution, which is fully integrated with AEM's CMOS Image Sensor Test Cell, is also expected to provide semiconductor companies with cost-effective solutions that are scalable and adaptable for future product lines. It consists of a custom illuminator with three different light sources for different image spectrums: Halogen, LED, and IR. The illuminator is modular and self-calibrating, which makes it easier to adapt to image sensor requirements.
Moreover, the solution provides a total test cell solution using AEM's own Handler, which is able to handle both small and large devices with a first-of-its-kind flipping mechanism for testing image sensor (CIS) devices.
Together with UTAC, AEM developed an illuminator that brings together three different light sources for different image spectrums and, together with AEM's own automatic test equipment (ATE) solution, enables AEM to optimise the complete test cell for application-specific requirements. This is a key differentiator for AEM, as most competitors only provide part of the solution and use third-party original equipment manufacturer providers.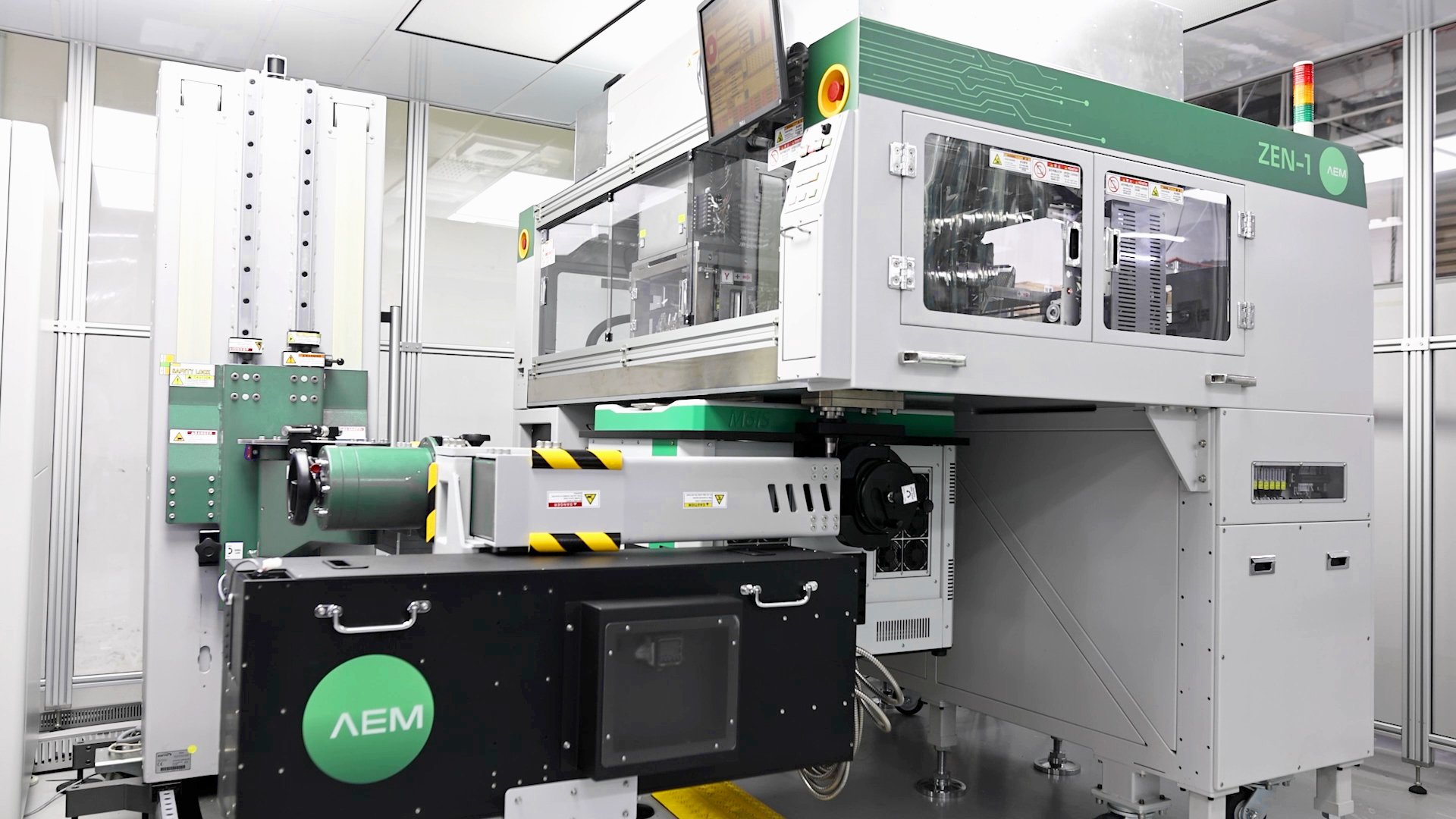 Additionally, the company's ATE test system is also of higher density than its previous generation, offering a new high-speed protocol instrument for managing mobile industry processor interfaces and the image processing of image sensor data. The tester mainframe also has an application-specific area in the centre of the test head, enabling application-specific instrumentation to be tightly integrated into the device test environment.
The software is optimised for high-throughput parallel testing and provides a full suite of test development, debugging, and production tools for testing CMOS image sensors.
Through this innovation, the total test cell solution enables customers to test CIS devices at competitive test times and reduces the cost of tests when compared to existing competitive solutions. It also offers customers a lower cost of the test compared to existing solutions and supports the latest industry image sensor interfaces and protocols that allow them to save on upgrading and supporting legacy systems.
The prestigious awards programme recognises exceptional products that are proudly manufactured and designed in Singapore.
The Made and Designed in Singapore Awards is presented by Singapore Business Review Magazine. To view the full list of winners, click here. If you want to join the 2023 awards programme and be acclaimed for your exceptional products that are proudly manufactured and designed in Singapore, please contact Jane Patiag at [email protected].