LHT Holdings wins the SBR Made in Singapore Award for its innovative packaging solutions
The environmentally friendly pallet and crate manufacturer recycles waste wood to make greener, more sustainable, and standard wooden pallets.
In the fast-moving consumer goods (FMCG) industry, wooden pallets are the main packaging of goods for transportation, warehouse storage, and distribution centre needs. Food manufacturers usually deliver palletised loads of goods to the distribution centre.
Forklifts are used during the movement of palletised loads in warehouses and distribution centres. However, all kinds of customised pallets are delivered, making it difficult to store and stack goods.
For the wooden pallet to be efficient in the FMCG supply chain, urgently adopting standards for pallets has become a priority. ECR Singapore initiated the first pallet standardisation pilot. This project inception of the national standardisation program where definitive measurements of productivity gains from the use of a standard were carried out during actual industry operations. The project was undertaken by SPRING Singapore, formerly known as PSB (Singapore Productivity and Standard Board), with ECR Singapore to roll out the first standards implementation.
In 2000, LHT set up a new pallet pooling business for leasing these ECR standardised wooden pallet called "ECR Pallet". After conducting a feasibility study on the benefits and advantages of standard-sized wooden pallets in the FMCG industry.
Looking for ways to improve process efficiency and productivity, LHT launched a new generation of ECR RFID pallet leasing systems backed by Electronic Product Code Information Services (EPCIS) to provide important new capabilities to improve efficiency, security, and visibility in the global supply chain.
To improve the tracking of shipped goods, it uses an innovative RFID (Radio Frequency Identification) system to trace each pallet at every stage, from storage to transport. This new generation of pallets aims to improve consumer choice, satisfaction, and service by reducing supply chain costs, inventories, and physical assets, removing unnecessary costs from the distribution system and making it more responsive to consumer demand.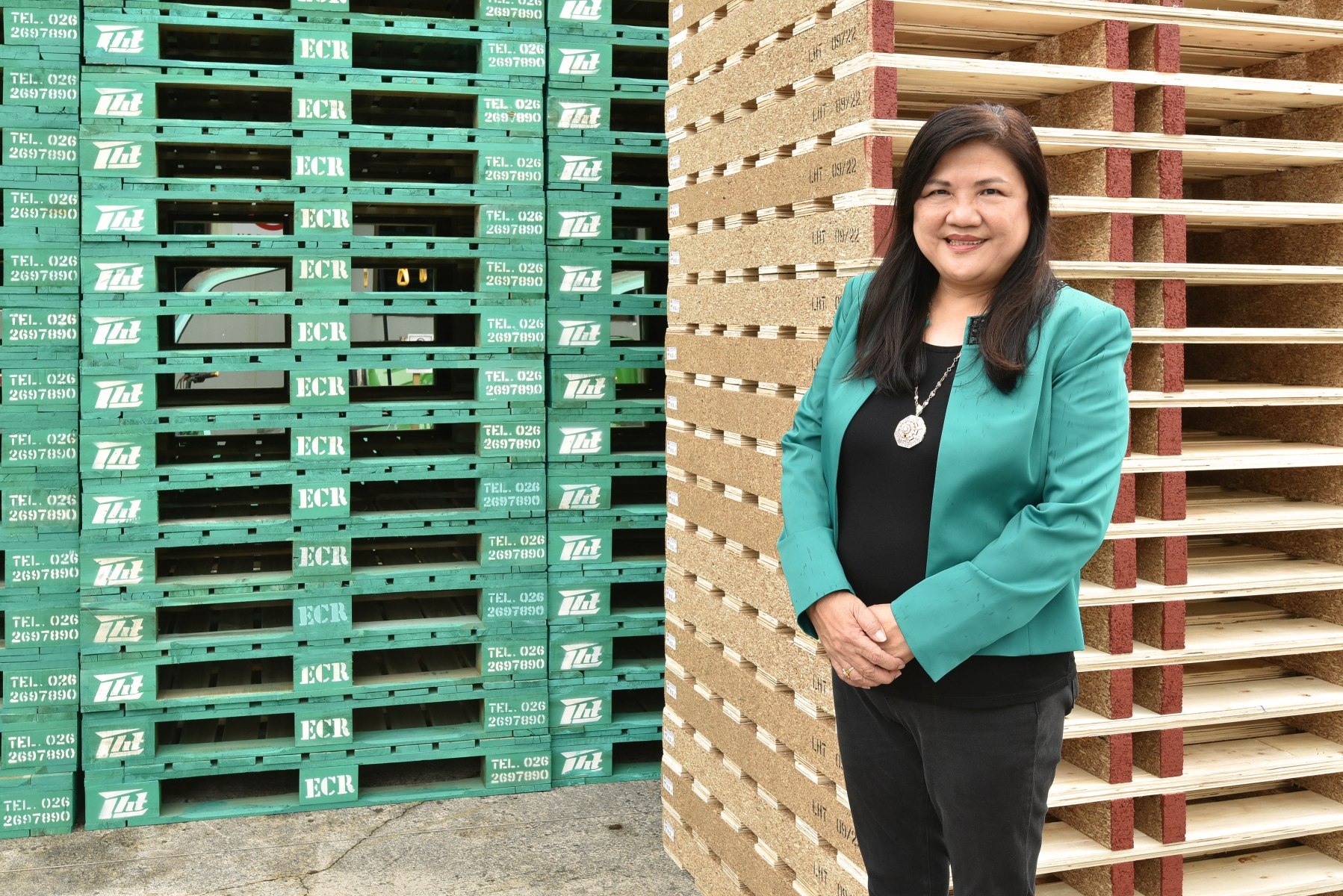 As a result of this seamless and innovative solution, LHT has also successfully achieved a 100% read rate for the ECR/RFID pallets passing through the RFID gantry. The ECR RFID Pallet Leasing system minimises pallet wastage, reduces warehouse storage costs, and facilitates palletised deliveries.
With the exchangeable and shared assets, it also reduced the number of transportation trips and minimised losses due to damaged goods and the pallet leasing scheme.
Because of its role in the conservation of natural resources, the wood used in this ECR RFID pallet leasing system can also be recycled into technical wood to reduce carbon footprint.
LHT also made sure that the design of their pallets complied with SS 334:1988, the Singapore Standard for Specification for Timber Pallets, and ISO 6780 specifications, which set forth the primary dimensions and tolerances for flat pallets for intercontinental materials handling.
For its commitment to sustainable and high-quality packaging solutions, LHT Holdings won an award under the Packaging category of the recently concluded Made in Singapore Awards. The awards program is a prestigious event that recognises exceptional business-to-consumer (B2C) and business-to-business (B2B) products made by a Singapore-based office or team.
The Made and Designed in Singapore Awards is presented by Singapore Business Review Magazine. To view the full list of winners, click here. If you want to join the 2023 awards programme and be acclaimed for your exceptional products that are proudly manufactured and designed in Singapore, please contact Jane Patiag at [email protected].