How Infineum's P5500 chemistry contributes to Singapore's sustainability goals
The product improves the vehicle fuel economy whilst delivering superior performance and protecting the engine from wear and corrosion.
The challenges of climate change and rising air pollution have prompted the world's governing bodies to commit to the reduction of greenhouse gases and other harmful emissions. With the growing desire to create a healthier and more liveable planet for future generations, sustainability measures are starting to drive change in many organisations.
To work on these goals, automotive industry customers are looking for innovative chemistries that can help make the internal combustion engine as clean, efficient, and long-lasting as possible.
In 2020, world-leading speciality chemicals company Infineum designed and started manufacturing Infineum P5500 products in Singapore. It is a highly dependable lubricant additive technology that enables customers to meet increasingly demanding emissions legislation and engine performance specifications.
Infineum P5500 can be formulated to low viscosities to improve vehicle fuel economy whilst still delivering superior performance and protecting the engine and other components from wear and corrosion. This allows vehicles to create less pollution, use less fuel, cost less to run, and stay reliable on the road for longer.
The product can meet a wide array of specifications, so it can be applied to different functions such as cars and motorcycles. This multifunctional capability allows customers to simplify their logistics operations, reduce inventory, freight, and storage costs, benefit from greater operational efficiency, and minimise their transportation carbon footprint.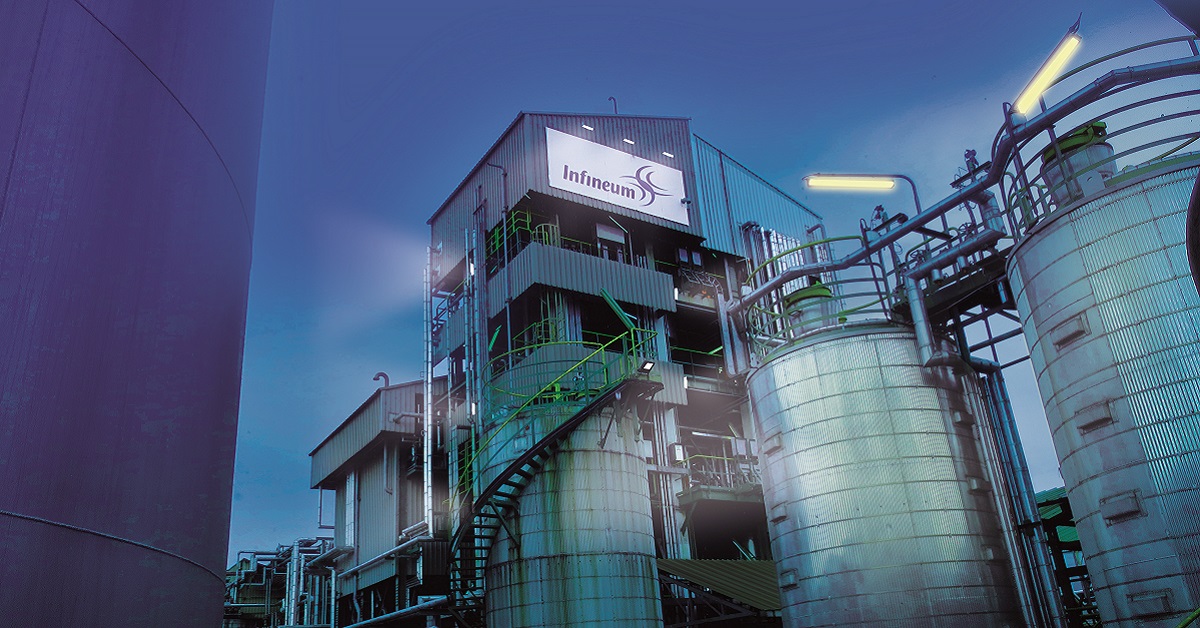 In addition, customers can further reduce their environmental impact by using the product in formulations with a lower carbon footprint biodegradable and re-refined base oils.
The phasing out of internal combustion engines is a necessary part of a zero-emissions future, and hybrids are seen as a long bridge on the way to full electrification. With this in mind, Infineum P5500 is designed to be hybrid compatible, which is helpful for customers on their journey towards the electrification of mobility.
Infineum P5500 has been recognised for its unique capabilities and its vital contributions to sustainability goals, with the company bringing home the Made in Singapore Awards in the Chemicals category. Its innovative chemistry is helping to create a cleaner and more sustainable future not only through less waste, improved efficiency, longer life, a lower carbon footprint, and fewer emissions but also by enabling the use of cleaner fuels, greener base oils and new advanced vehicle engineering.
The prestigious awards programme recognises exceptional products that are proudly manufactured and designed in Singapore.
The Made and Designed in Singapore Awards is presented by Singapore Business Review Magazine. To view the full list of winners, click here. If you want to join the 2023 awards programme and be acclaimed for your exceptional products that are proudly manufactured and designed in Singapore, please contact Jane Patiag at [email protected].